Our Story
In the heart of Vancouver you can find La Cabaña Argentina , a restaurant that combines the tradition of Argentine beef with the warmth of the Canadian hospitality. The idea came to us one night when our family wanted to eat a typical Argentine "churrasco" and couldn't because there was no Vancouver restaurant that offered such delicious meat.
The selection of the best Argentinian beef , especially imported for our restaurant with our impeccable service makes La Cabaña Argentina one of the most recognized and frequented restaurants by the most discerning meet connoisseurs of Vancouver. La Cabana Argentina has been featured by "The New York Times as one of the top restaurants in Vancouver.
Our Argentinian Chefs
All our meat come from selected Argentinian farms. Furthermore we cook only with a 100% grass fed beef which contain no added hormones.
All our dishes have the savoury flavors of authentic Argentinian food and most of our seasoning comes from our beloved Argentina. All our meat is seasoned with Patagonian Salts (sea salts) to bring out the sumptuous flavors. Once cook it is served with traditional chimichurri sauce.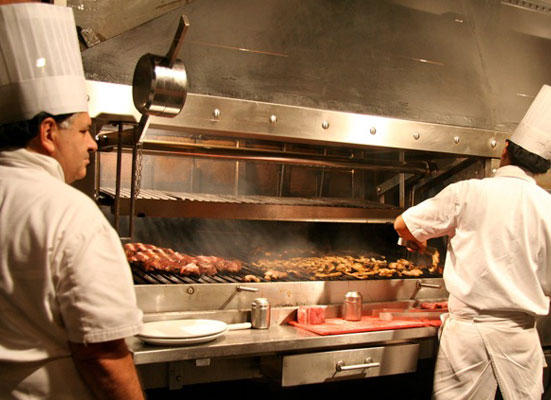 We started our journey in the year 2001 in the heart of Vancouver

We went on to open 6 restaurants within our first 3 years

Rated as the best restaurant in downtown london for the last 5 years in a row.
What our customers say
Great food, good atmosphere and Great Service

The support for this theme is great. Beyond that, it is easy to use, and looks great. I keep getting compliments on my site, all due to the Oshine.

Simply amazingly robust theme, everything just works seamlessly and streamlined. highly recommend this!

By far one of the best themes I have worked with. The page-builder is also one of the best out there...lots of customization options. And the support is also among the best I have received